Who doesn't want to see the morning in Madina Munawarah?
Of course everyone of Us earnestly desires to come these words true: Ye Subah e Madina
This naat truly represents the heartiest wish of every Muslim.
Let's listen to this naat and pray Almighty to provide us with the means to stay, live and see the soul healing sights of Madina Pak.
Listen Ye Subhe Madina MP3:
(Right click and choose Save Link As)
Read Naat Lyrics: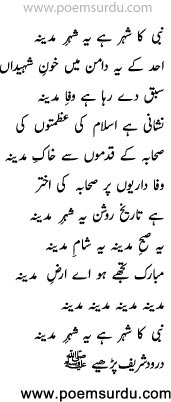 Incoming search terms:
yeh subh e madina mp3 download
madina madina junaid jamshed mp3 download
madina madina naat by junad jamsad mp3 free download
yeh subhe madina mp3 download