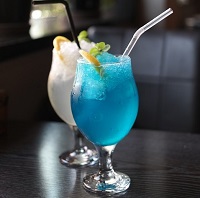 Here is another drink for Iftar, enjoy this simple recipe of electric lemonade in Urdu and English. Have this refreshing drink at iftar time and enjoy the lemon sikanjwi in a different style.
Electric Lemonade Recipe in Urdu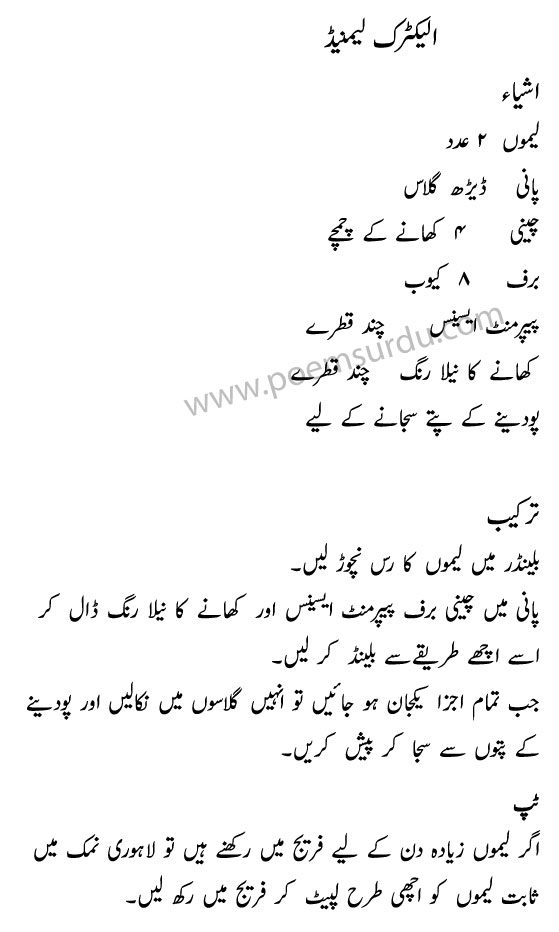 Electric Lemonade Drink Recipe in English
Ingredients:
Lemon: 2 nos.
Water: 1-1/2 glasses
Sugar: 4 tablespoons
Ice: 8 cubes
Peppermint Essence: few drops
Blue Food Coloring: few drops
Mint: few leaves
Method:
Wring lemon juice in a blender.
Add water, sugar, ice cubes, blue food coloring and peppermint essence in the blender and blend all items very well.
Once all ingredients are combined well, pour the lemonade in glasses.
Garnish with mint leaves and serve.
Tip:
If you want to preserve lemons for long period, cover them in Lahori salt and store in refrigerator.

You would really like to try this Electric lemonade recipe in Urdu in summers particularly. You had been making traditional lemonade or lemon sikanjwi but this time enjoy this recipe and serve at iftar time.