Junaid Jamshed Biography in English
Juned Jamshed (جنید جمشید), one of the most popular singer-songwriter, recording artist, naat vocalist (naat khwaan), preacher and fashion designer of Pakistan, was born on 3rd September 1964. His birth took place in the home of a Group Captain in Pakistan Air Force, Jamshed Akbar.
(Find all Junaid Jamshed Naats Mp3 Here)
[adsense_inserter id="3100″]
His father's side originates from Karachi while his maternal home is in Punjab. He attended an international boarding school in Yanbu; Junaid wanted to follow his father's footsteps and to become a fighter pilot.
Junaid Jamshed Life Story – History
However, he had a weak eyesight that prevented his admission, hence; he enrolled himself at the University of Engineering and Technology in Lahore. There, he excelled in mathematics and physics and later on pursued his graduation in mechanical engineering.  In 1983, he began performing rock music at several universities, including the Peshawar University and Islamabad University.
[adsense_inserter id="6236″]
It was at Peshawar University, in 1984, that Junaid sang George Michael's Careless Whisper and caught the eye of Rohail Hyatt, a passionate keyboardist, looking for a lead singer for his newly formed band, 'Vital Signs'. However, it was not until 1988 that Rohail finally met Junaid and invited him to join his band.
Education
In 1987, Junaid became a member of his university's rock band, 'Nuts and Bolts', and performed at the Flashman's Hotel in Rawalpindi. He graduated with a degree in medical engineering in 1990 and due to his father's influence joined Pakistan Air Force as a civilian contractor to pursue a career in aeronautical engineering. Soon after, he left his job and began pursuing a music career.
Vital Signs
After a performance in Flashman's hotel in Rawalpindi, Nusrat and Hayyat, Vital Signs members went after Junaid to invite him to join their band. After being persuaded by Nusrat Hussain and Rohail Hyatt, Junaid became the lead singer of Vital Signs.
Although the original band was introduced in 1986, it did not rise to popularity until after Junaid joined. The band started to perform up and down the country and secured their place as a noted band in the underground music industry of Islamabad and Lahore.
Once when performing in a live concert in Islamabad, Rana Kanwal, who was a student of the National Academy of Performing Arts, asked them to make a music video after the band got noticed by PTV.
Career Inception
Junaid and his mates obliged and moved on to create 'Chehra', which would be their first album. It was during this time that Shoaib Mansoor, record executive, and producer at PTV Music Studio noticed the band as well. He was a teacher at the National Academy of performing arts at that time and got acquainted with the band.
He expressed his desire to work with the boys and the band ended up signing a record deal with Him. He planned to release a patriotic song with the boys and guided them along the project. The very first album, Vital Signs 1, garnered him nationwide popularity, and his two singles, Dil Dil Pakistan and Tum Mil Gaye, caused the band to soar astounding heights of fame.
In 1994, Junaid released his very first solo album, Junaid of Vital Signs, which was followed by Us Rah Par in 1999, and Dil Ki Baat in 2002. In 2004, there came a turning point in Junaid's life, and he bid goodbye to both, music and engineering, turning towards Islam. He began to take an active part in religious activities and recording nasheeds along with conducting Islamic TV programmes. He also created his own clothing boutique, by the name of J.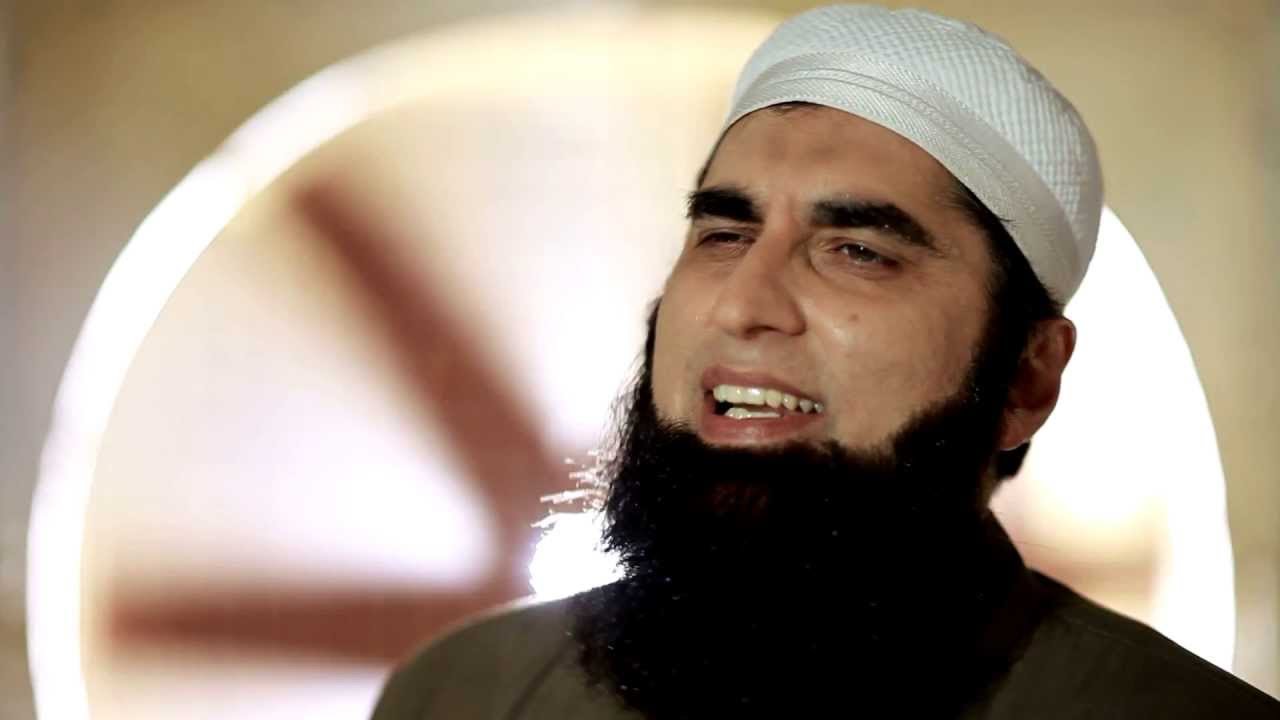 In 2014, Junaid was found guilty of blasphemy, which caused a serious uproar throughout the country. In December, he uploaded a video message, apologizing to all those he had offended by his mistake. He became a prominent religious figure and a powerful member of Tablighi missions.
In 2016, Junaid traveled to Chitral to attend a Tablighi Jamaat gathering with his one of two wives, Nayha Junaid. On his way back, the couple boarded a PIA Flight 661, on his way to Islamabad to deliver a Friday Sermon at the Parliament Mosque. The ill-fated airplane crashed near Havelian, Khyber Pakhtunkhwa, causing all the passengers to meet a sudden death. The bodies retrieved from the airplane had burnt to the point of nonrecognition. Junaid Jamshed was found to be one of the passengers and parts of his identity card were found in the remains of his purse.
Junaid Jamshed is remembered through his music, naats, nasheeds and inspiring sermons. His legacy and clothing store is continued by his wife, Ayesha Junaid, and four children.
[adsense_inserter id="3414″]