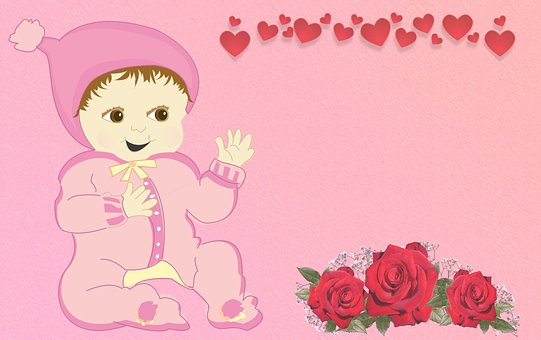 Jannat Nazir Hai Meri Maa, a lovable poetry for mother in Urdu. Read it through and say it to your mom.
[adsense_inserter id="6236″]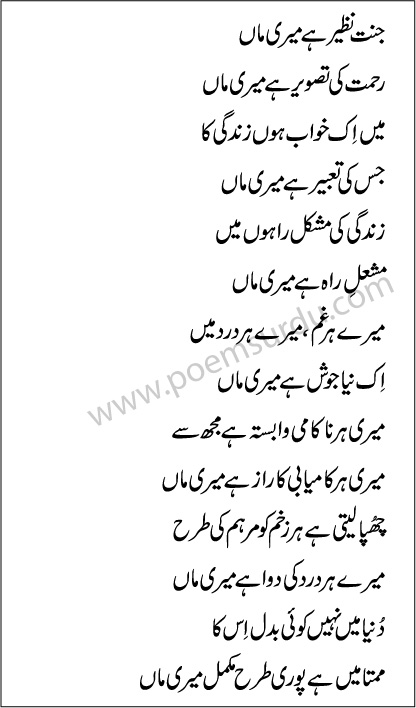 Jannat Nazeer Hai Meri Maa
Rehmat Ki Tasveer Hai Meri Maa
Main Ik Khawaab Huun Zindagi Ka
Jis Ki Taabiir Hay Meri Maan
Zindagi Ki Mushkill Raahon Mein
Mash'al e Raah Hai Meri Maan
Merey Har Ghumm, Merey Har Dard Mein
Ik Nayaa Josh Hai Meri Maan
Meri Hr Nakaami Wabasta Hai Mujhsey
Meri Hr Kamiyaabi Ka Raazz Hay Meri Maan
Chhupaa Leti Hay Hr Zakhm Ko Marham Ki Tarhaan
Merey Har Dard Ki Dawaa Hai Meri Maan
Duniya Mein Nhi Koi Badl Iskaa
Mamta Mein Hay Puri Tarhaan Mukammal Meri Maan

[adsense_inserter id="6236″]

Hope you liked Jannat Nazeer Hai Meri Maa poetry. Find here more stuff for Mother's Day Poetry in Urdu and beautiful Maan Ki Dua Poem.