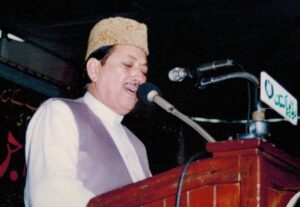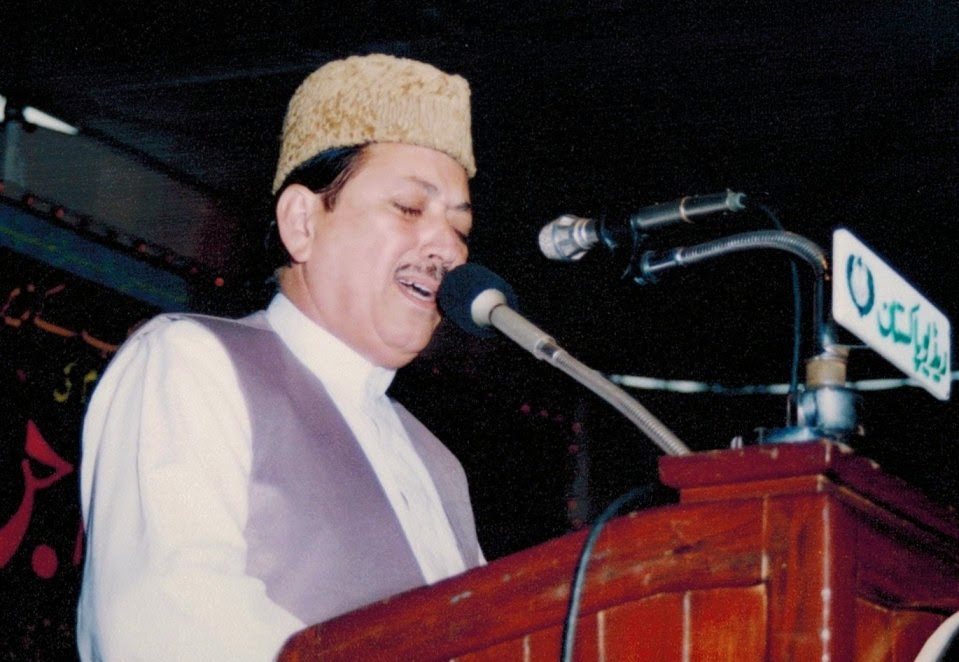 Qari Waheed Zafar Qasmi is one of the most famous naat khawans of Pakistan. He has been reciting Quran Kareem (Tilawat) when he was only 6 years old. Besides tilawat of Quran e Kareem, he also practiced reciting naats. He was a quick learner from his child age; he memorized complete Quran e Kareem when he was just 9 of the age. He got command on Naat Khawani, Hifz-e-Quran Pak, Tilawat e Kalam e Pak and Tajweed at very little age.
His greatest milestone in life was the honor of reciting Durood o Salam inside Roza e Rasool (Sallallah o Alaihe Wasallam) in 1987. He participated in many competitions of recitation and naat khawani. He won the Quran Reciting Competition in 1969 in Malaysia. Following his first success, he got more achievements ahead in Libya 1979, a Tilawat Competition in Saudi Arabia in 1980 and then in Syria in 1981.
[adsense_inserter id="3060″]
In 1970, he appeared in a radio program "Sar Chashma e Hidayat" and then he appeared in several television programs. Qari Waheed Zafar Qasmi has recited many naats in which "Faaslon Ko Takalluf", "Salam Ke Liye", "Zahe Muqaddar" and "Allah Hu Allah" got the most fame across the world. He has also trained many naat khawans of Pakistan in which Umme Habiba and Javed Akhtar are the prominent ones.
You can listen to famous naats of Qari Waheed Zafar Qasmi online at poemsurdu.com. Below are some of his most popular naats for your consideration: