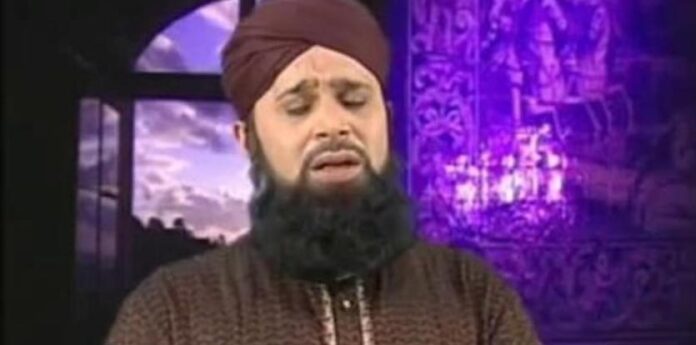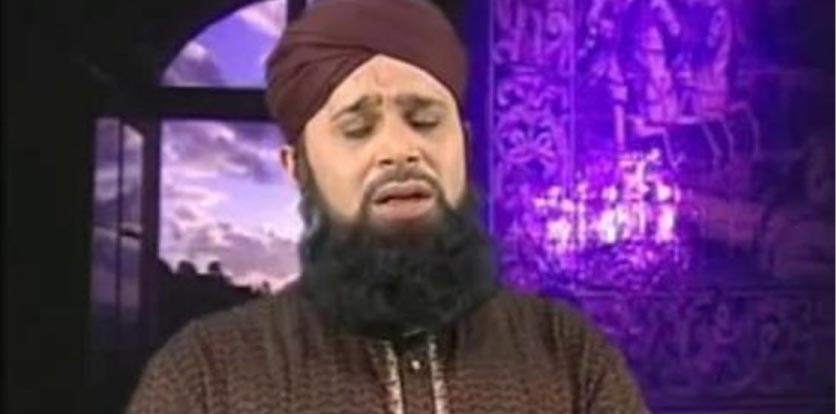 Ya Mustafa Atta Ho Phir Izn Hazri Ka , Kar Loon Nazara Aa Kar Phir Ap Ki Gali Ka.
Beautiful naat by Owais Raza Qadri. Listen naat audio online, download free mp3 and read naat Urdu lyrics.
[adsense_inserter id="5423″]
Ya Mustafa Ata Ho Phir Naat Mp3 Download:
(Right Click and Choose Save Link As)
[adsense_inserter id="3100″]
ya mustafa ata ho phir lyrics: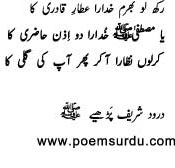 [adsense_inserter id="5423″]
NAAT LYRICS IN Roman URDU:
Ya Mustafa ata hu phir izn haazri ka
Karlun nazarah aaker pher aapki galee ka
Aik bar pher dekha do Ramazan main Madeena
Beshaq banaalo Aaqa mahmaan do ghari ka.
Rota hova pher aaon daagh-e-jigar dikhaun
Afsana bhee sunaun men apnee beykasi ka.
Pher Sabz, Sabz gumbad kee dekhlun baharain
Ab ezn dey do Aaqa pher mujh ko haazri ka
Ya Mustafa ata hu phir izn haazri ka
Ya Mustafa! gunahun ki aadatain nekal jayain
Jazbah mujhey aata hu Sunnat kee pairwi ka.
Dil sey ghurur niklay, bahrey Huzur niklay
Ya Rub! mujhey bana dey pekar Tu aajzee ka.
Allah! hab-e-duniya sey Tu mujhey bachana
Sa'il hoon Ya Khuda men Ishq e Muhammadi ka.
Iman pey Rub e Rahmat dey day Tu estikamat
Daita houn wasta men Tujh ko Tairay Nabi ka.
Ulfat ki bheek dey do! deta houn wasta main
Siddiq ka Umar ka, Usmaan ka or Ali ka.
Ya Mustafa Khudara!
Duneya key tajdaro! tum sey mujhey gharz kiya!
Mangta hun men to mangta Sarkar ki galee ka.
Mezaan pey sabh khar'ay hen aamaal tul rahey hen
Rekhlo bharam Khudara! Attar e Qadri ka
Ya Mustafa ata hu phir izn haazri ka
Karlun nazarah aaker pher aapki galee ka
[adsense_inserter id="3414″]