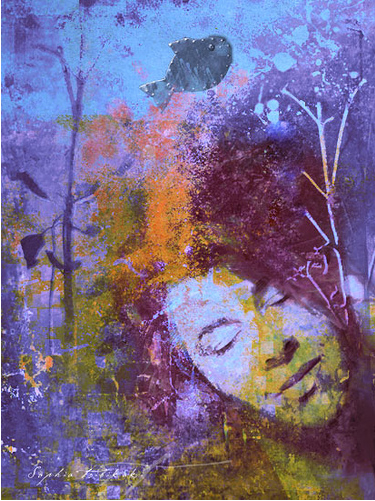 Khawab marte nahi!
Khawab dil hen na ankhen na sansen ke jo
Reza reza huey to bikhar jaen ge
Jism ki maut se ye bhi mar jaen ge

Khawab marte nahi!
Khawab to roshni hen, nawa hen,hawa hen
Jo kaley paharon se rukte nahin
Zulm ke dozakhon se bhi phukte nahin
Roshni or nawa or hawa ke alam
Maqtalon me pohnch kar bhi jhukte nahin
Khawab to harf hen
Khawab to noor hen
Khawab suqrat hen
Khawab mansoor hen !