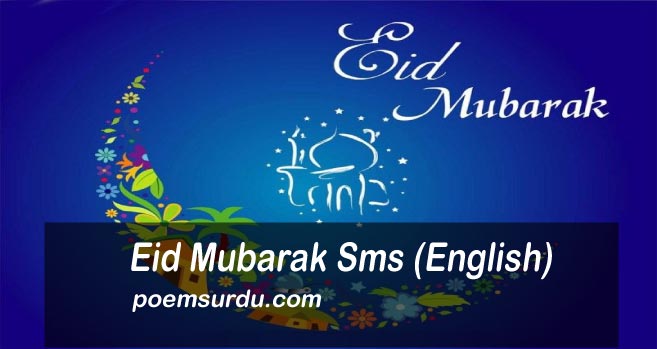 Get huge collection of Eid Sms in English for Eid ul Fitr 2016. Find cute, sweet, smiling, beautiful, loving and friendly Eid messages to celebrate Eid day with your friends and family. PoemsUrdu.com brings the best sms for wishing Eid to your loved ones.
[adsense_inserter id="3100″]
Wishing everyone on Eid,
strengthens the bond of care,
love and brotherhood and hugging
reflects cleanliness of hearts.
A very joyous Eid ul Fitar Mubarak to all of you!
---
Hope Love & Laughter
Warmth,
Wishes,
Merriments,
Joy And A Bouquet Of Eid
Celebrations,
Jubilation,
Become A Part Of Ur Eid And Ur
Life
Eid ul Fiter Mubarak.
---
ALLAH's benevolence cannot be counted or accounted for. His largesse and benevolence makes us sing paeans to Him.
Happy Blissful Eid Day!
---
This is the Day
We Muslims
Share the Care
Share the Love
and Share Belief
Eid Mubarak to My Friend!
---
Lots of Bounties He Has Provided With!
Let's On This Festival,
Thank ALLAH For All What
We Have.
Happy Eid Mubarak!!
---
On this auspicious occasion,
May Allah fill:
your life with joys
your heart with affection,
your soul with spirituality,
and
your mind with knowledge,
Wishing u a very Happy Eid Mubaarak
---
[adsense_inserter id="3414″]
---
Let me wish you a very very Blessed Eid Mubarak!
With Luv and Wishes
May This Eid al Fitr Brings
Tones of Happiness and Joys in Your LIFE
May You Live Long
And Such Eid Days
Come In Ur Life 100 Times
Remember In Prayers
---
Millions of lamps illuminate your life with countless joys, blessings, success, love, prosperity, health, wealth and achievements, today, tomorrow Nd forever!
Happy Eid Wish to you and your family.
Eid Mubarak.
---
May this:
Eid bring Fun,
Eid bring Blessings,
Eid bring Joys,
Eid bring Love…
Eid Day Mubarak!
---
Earth may forget rotating,
Birds may forget flying,
Candles may forget melting,
Heart may forget beating,
But
I will never forget to wish You a very Happy Eid!
---
@========@
) 'Happy')
/ ~ Eid ~ /
( 'Day ' (
@=======@
---
Assalamo Alaikum,
Eid Mubarak to You & Your Family!
Pls. Remember Me, My Family and
Whole Muslim Ummah in Your Prayers!
---
I Wish You a Very Happy Eid Mubarak!
May This Special Day Bring Joys, Prosperity
and Peace in Your Life. Pls Accept Heartiest Felicitations,
on The Auspicious Occasion of EidulFitr!
With Warm Regards,
[Your Name]
---
Of All the Days to Jubilate
THIS Outshines The Rest
Here Comes The Hoping
That THIS Eid is BEST & HAPPIEST
Eid Mubarak!
---
I Wish U a Heartfelt Eid Mubarak!
Hope This Day Brings Joys & Endless Delights in Ur Lives!
Let's Pray for Those Who Are in Difficulties That May ALLAH SWT
Relieve Their Burdens!
Eid al Fitr Mubarak!
[adsense_inserter id="3414″]