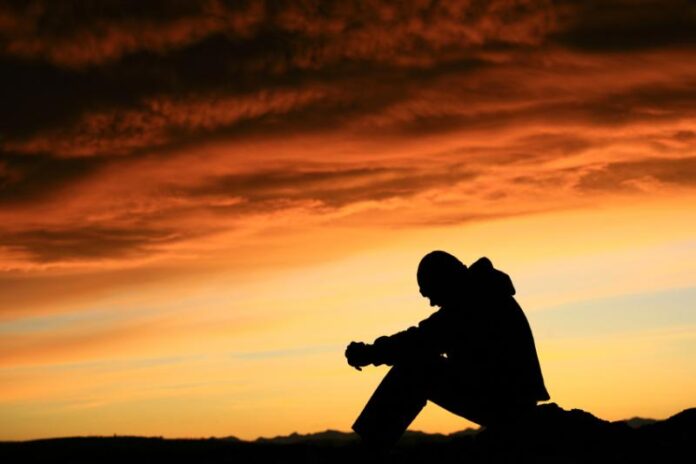 Urdu Sad Sher Collection
Sad Sher o Shayari Collection for your reading. Here are some selected Urdu ashaar.
Likh Dena Ye Misra Merey Sang_e_Lehad Pr…
K Mout Achi Hy Magar Dil Ka Lagana Nhi Acha…
=~=~=~=~=~=~=~=~=~=~=~=~=~=~=~=~=~=~=~=~
Wahan Tak Na Le Jaey Tujh Ko Teri Anaa 'GhayaL'
Jahan Ja Kar Muqaddar K Sitaray Toot Jatay Han…
=~=~=~=~=~=~=~=~=~=~=~=~=~=~=~=~=~=~=~=~
Jo Dil Me Baat Hoti Hai w0hi Ankhen Batati Han…
Koi Bi Baat Ho Dil Me Chupa Kr Kuch Nhi Milta…
=~=~=~=~=~=~=~=~=~=~=~=~=~=~=~=~=~=~=~=~
Tumhara zarf hai tum ko mohabbat bhool jati hai
Tumhara Zarf He Tum Ko Mohabbat Bhool Jati He
Hume To Jis Ne Bhi Hans Kr Pukara Yaad Rehta He
Sadaaen Ek Si Yaksaaniat Me Doob Jati Han
Zara Sa Mukhtalif Jis Ne Pukara Yaad Rehta He…
=~=~=~=~=~=~=~=~=~=~=~=~=~=~=~=~=~=~=~=~
Tu Teer Azmaa, hum jigar azmaen
Idhar Aa Sitamgar Hunar Azmayen..
Tu Teer Azmaa, Hum Jigar Azmayen..
=~=~=~=~=~=~=~=~=~=~=~=~=~=~=~=~=~=~=~=~
Teri Khwahish ki zad mein aa kar
Teri Khwahish Ki Zad Mein Aa Kar Zer Huwa Warna..
Be Nayazi Mei Badshah Hua Karta Tha Dil
=~=~=~=~=~=~=~=~=~=~=~=~=~=~=~=~=~=~=~=~

MOHABBAT ho chuki poori…
Mohabbat Ho Chuki Puri,
Chalo Ab Zakhm Ginte Hain..
=~=~=~=~=~=~=~=~=~=~=~=~=~=~=~=~=~=~=~=~
Mohabbat chor di hum ne…
Na Hi Raah Dekhunga..
Na Hi Kabhi Sochun Ga…
Usy Kehdo Ke Laut Aye..
Mohabbat Chhor Di Hum Ne..
=~=~=~=~=~=~=~=~=~=~=~=~=~=~=~=~=~=~=~=~
Zindagi tujh pe bohot ghor kiya maine..
Zindagi Tujh Pe Bohot Ghor Kiya Maine,
Tu Rangeen Khayalon Ke Siwa Kuch Bhi Nahin…!
=~=~=~=~=~=~=~=~=~=~=~=~=~=~=~=~=~=~=~=~
Dunya jissey néénd kahti hei..
Dunya jissey néénd kahti hei..
Jaaney wo kyaa chééz hotii hei…
Aankhein to hum bhii band kartèy hein
Par wo aapsey milne ki tarkéeb hotii hei…
=~=~=~=~=~=~=~=~=~=~=~=~=~=~=~=~=~=~=~=~
Bas itna hi chahna
Bas itnaa he chaahna merey baad merii zaat ko tum…
Ke agar mai kabi yaad aaoon to apnaa boht khayaal rkhna…
=~=~=~=~=~=~=~=~=~=~=~=~=~=~=~=~=~=~=~=~
Raat ke pichle Pehar se
Raat ke pichle Pehar se
koi jane kab Se Jaag raha hai..
Ankhein band hain or hath hain uper
tu kiya jane tujhay koi Rab se mang raha hai..
=~=~=~=~=~=~=~=~=~=~=~=~=~=~=~=~=~=~=~=~
Utha Kar Choom Li Hain
Utha kar choom li hain chand mujhai hui kaliyan
Na tum aye to youn jashan e baharan kar liya hum ne…
=~=~=~=~=~=~=~=~=~=~=~=~=~=~=~=~=~=~=~=~
Bhool jana tujhe mushkil to nahin hai lekin
Bhool jana tujhe mushkil to nahin hai lekin
Kaam asan bhi ab hum se kahan hote hain…
=~=~=~=~=~=~=~=~=~=~=~=~=~=~=~=~=~=~=~=~
Koi Khwahish Ka Qaidi Hai
Kisi ko gharz soorat se,
Koi khwahish ka qaidi hai..
Wajoodon me hai zeher e hirs,
Mohabbat kon karta hai…
=~=~=~=~=~=~=~=~=~=~=~=~=~=~=~=~=~=~=~=~
[adsense_inserter id="3414″]