Pakistan Resolution Day is celebrated every  year on 23rd of March all over Pakistan. We are presenting a wonderful write-up on Pakistan Day, a well-written 23 March 1940 Speech in Urdu for students and readers of the history.
[adsense_inserter id="6236″]
23 March Speech in Urdu – Pakistan Day Urdu Note
23rd March, Pakistan Day is a national holiday that we celebrate with great zest and enthusiasm, for it reminds us of the sacrifices made by our leaders and ancestors to give us the political and religious independence we have today. The foundation of our great nation, Pakistan was laid on 23rd March, 1940, proclaiming it the first Islamic Republic in the world.
You can also read Pakistan Day March 23 Speech in English here.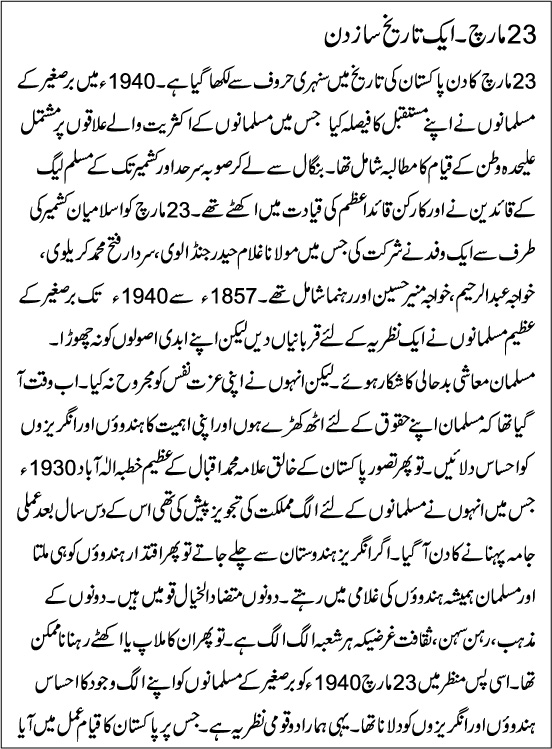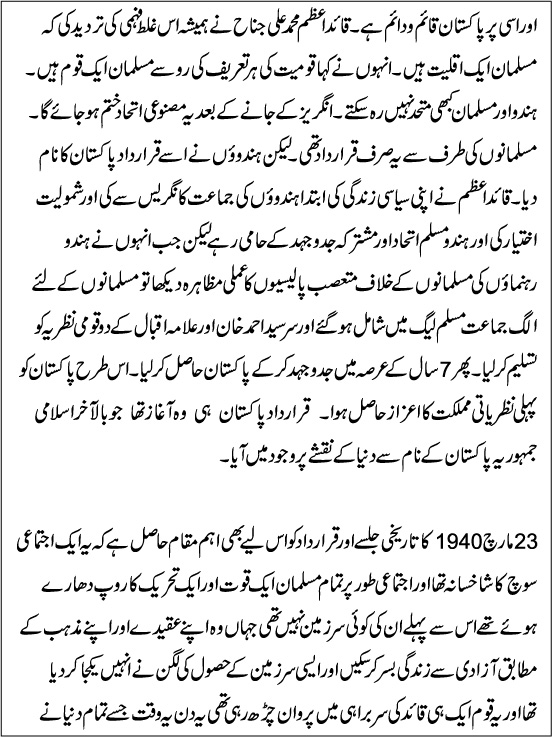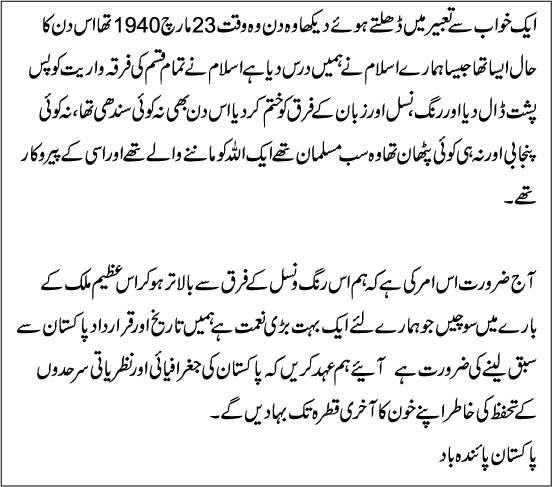 [adsense_inserter id="6236″]
23 March Speech in Urdu Written
It is extremely essential to study the Pakistan Resolution Day Speech to truly understand the essence of the address given by Quaid-e-Azam Mohammad Ali Jinnah and other Muslim leaders on Pakistan Day. It was a clear message of division, a call to independence, and we must understand the history of the Pakistan Resolution Day in to experience the fervor and passion that led to the creation of our nation.

[adsense_inserter id="6236″]
This is a perfectly written 23 March speech in Urdu especially for school and college students. You can also make notes to write an essay on 23 March 1940 with it.