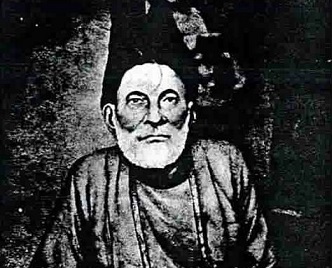 Dard Minnat Kash e Dawa Na Hua,
Mai Na Achha Hua, Bura Na Hua!
Jama Kartay Ho Kiyu Rakeebon Ko,
Ik Tamasha Hua, Gilla Na Hua!
Hum Kahan Kismat Aazmaney Jaayen,
Tu Hi Jb Khanjar Aazma Na Hua!
Kitnay Shireen Hain Tere Lb Ke Rakeeb,
Gaaliyan Kha Ke Be Maza Na Hua!
Hay Khabr Garm Un Kay Aaanay Ki,
Aaj Hi Ghar Mei Boriya Na Hua!
Jaan Di, Di Hui Ussi Ki Thi,
Haq to Ye Hai K Haq Ada Na Hua!
Zakhm Gr Dab Gaya, Lahu Na Thamaa,
Kaam Gr Ruk Gaya, Rawa Na Hua!
Rah Zani Hay Ke Dil Satani Hay,
Le Ke Dil, Dil Sataan Rawana Hua!
Kuchh To Parhiyye Ke Logg Kehtay Han,
"Aaj Ghalib Ghazal Sarra Na Hua!"
Poet: Mirza Ghalib

[adsense_inserter id="3100″]