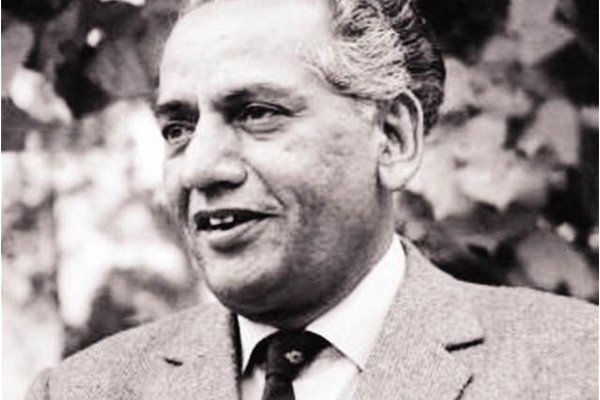 Shaam e Firaaq Ab Na Pooch is one of the masterpieces Faiz Ahmed Faiz has left in his poetic heritage for us. It depicts the true emotions of one when separated with his beloved. Read on and absorb the beauty of each couplet of this beautiful ghazal.

[adsense_inserter id="6236″]

Sham e Firaq Ab Na Pooch Aai Or Aa Ke Tal Gai,
Dil Tha Ke Phir Behal Gaia Jaan Thi Ke Phir Sambhal Gai,
Bazam e Khayaal Me Tere Husan Ki Shama Jal Gai,
Dard Ka Chaand Bujh Gaia Hijr Ki Raat Dhal Gai,
Jab Tujhe Yaad Kar Liya Subah Mehak Mehak Uthi,
Jab Tera Gham Jaga Lia Raat Machal Machal Gai,
Dil Se To Har Muaamla Kar Ke Chale They Saaf Hum,
Kehne Me Un Ke Saamne Baat Badal Badal Gai,
Akhir-E-Shab Ke Hum Safar 'Faiz' Na Jaane Kia Huye,
Reh Gai Kis Jaga Saba Subah Kidhar Nikal Gai..
Sham e Firaq Ab Na Pooch Lyrics in Urdu
[pukhto_lek]
شام فراق اب نہ پوچھ آئی اور آ کے ٹل گئی
دل تھا کہ پھر بہل گیا، جاں تھی کہ پھر سنبھل گئی
بزم خیال میں ترے حسن کی شمع جل گئی
درد کا چاند بجھ گیا،ہجر کی رات ڈھل گئی
جب تجھے یاد کر لیا، صبح مہک مہک اٹھی،
جب ترا غم جگا لیا، رات مچل مچل گئی
دل سے تو ہر معاملہ کر کہ چلے تھے صاف ہم
کہنے میں ان کے سامنے بات بدل بدل گئی
آخر شب کہ ہم سفر فیض نہ جانے کیا ہوۓ ‎‏
رہ گئی کس جگہ صبا صبح کدھر نکل گئی
[/pukhto_lek]
[adsense_inserter id="3100″]