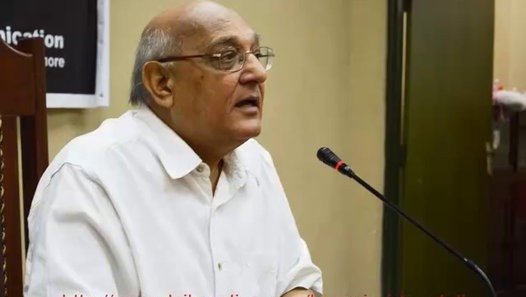 Sab Tumhare Liye Amjad Islam Amjad in Urdu and Roman

[adsense_inserter id="6236″]
Jaan-E-Jaan Ye Jahaan, Ye Zamin Asmaan.
Ye Maire Raat Din Khaak Mai Tere Bin.
Ye Meri Zindagi, Dosti , Dushmani.
Raastey , Waastey Sab Tumhaarey Liye.
Tum Jo Dekho To Mere Shab-O-Roz Ko
Koi Matlab Miley.
Tum Jo Pucho To Mere Har Ik Haraf Ko.
Koi Rutba Miley Koi Munsab Miley.
Tum Jo Socho Mere Waastey Kuch Bhi.
Main Sitaaro Ko Muthi Main Bhar Laoon Ga.
Tum Agar Aik Mujh Ko Aawaz Do.
Mai Jahaa Pr Bhi Hoo Lot Kr Aaoo Ga.
Ye Mere Jisam-O-Jaa Mere Shair-O-Sukhan.
Meri Tanhaaiaa Bazam Araaiaa
Ab Tumhaarey Liye
Sab Tumhaarey Liye..
In Urdu Written:
جان جان یہ جہاں، یہ زمین و آسمان
یہ میرے رات دن خاک میں تیرے دن
یہ میری زندگی، دوستی، دشمنی
راستے، واسطے سب تمہارے لیۓ
تم جو دیکھو تو میرے شب و روز کو
کوئ مطلب ملے
تم جو پوچھو تو میرے ہر اک لفظ کو
کوئ رتبہ ملے کوئ منصب ملے
تم جو سوچو میرے واسطے کچھ بھی
میں ستاروں کو مٹھی میں بھر لوں گا
تم اگر ایک مجھ کو آواز دو
میں جہاں پر بھی ہوں لوٹ کر آؤں گا
یہ میرے جسم و جاں میرے شعر و سخن
میری تنہا بزم آرایاں
اب تمہارے لیۓ
سب تمہارے لیۓ
امجد اسلام امجد
[adsense_inserter id="3100″]