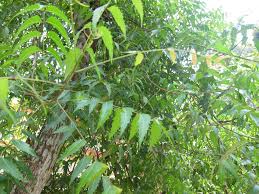 The poem 'Neem Tree' is written by Mrs. Elsa Kazi, German wife of Allama Imdad Ali Imam Ali Kazi (Allama I.I. Kazi, Vice Chancellor of Sindh University, Jamshoro, 1951). Mrs. Elsa Kazi was born in Germany in 1881. She married to Allama I.I. Kazi in 1910; later one year of their marriage, they came to Sindh where she spent her life ahead. She wrote many one-act plays, stories, novels and poems including the famous academic poem "The Neem Tree". She contributed greatly in English and German literature with her poems for kids. She also assisted Allama I.I. Kazi for writing his book "Brown Girl in Search of God". Elsa Kazi died on May 28, 1967 in Hyderabad and was buried besides her husband Allama I.I. Kazi at Sindh University Jamshoro.
Summary of The Neem Tree Poem
In the poem Neem Tree, poetess teaches to live for others. She gave the example of Neem Tree, which is always ready sacrifice for others. The tree itself steadfastly stands in the burning sunshine yet it gives shadow, calmness and comfort to others. It's aim is nothing but to serve others. Poetess tells us how the tree bears the scorching sun beams but despite bearing all the hardships, it always distributes comforts to others. The main lesson of the poems is to live for others, sacrifice for others without expecting anything in return.
Neem is a famous tree, also called Miracle Tree and Miraculous Neem. It serves human beings in many ways. In the burning summertime, it supplies utter relief and calmness by providing shadow to the travelers and walkers. Trees need the rain and water to grow and to keep greener but even if there is no rain, Neem tree is always standing there to help us.
[adsense_inserter id="3100″]
Moral of the Poem:
Always help others without expecting the return. Give comfort to others, help others when they are in trouble and be always ready to sacrifice for others. Be kind, helpful and caring to your friends, parents, siblings and also for other human beings.
The Neem Tree Poem
My lovely Neem,
That intercepts sun's scorching beam,
Yet bears the heat all day
Without the rain's refreshing spray,
Thou charm'st the wanderer's woe away
With soothing shade
How strong you are, how unafraid,
How green thy leaves inspite of all
The mid-day flames that burning fall
Upon thy unprotected head ……….
Could man be both as thou and rise
Above the earth, with the sheltering arm
To save the suffering ones from harm,
From sorrows, poverty and vice
Through sacrifice
Could man be steadfast, and like thee
Face every fate, would it not be
Fulfilment of life's loftiest dream
My lovely Neem!
Poetess: Mrs. Elsa Kazi
[adsense_inserter id="3100″]
Tags: the neem tree poem summary, inspirational poems, poetry on tree, tree poem in english